Bicycle Repair Service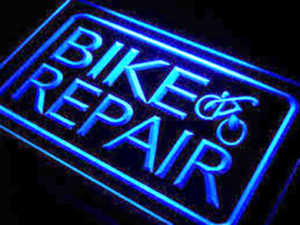 Timely work, quality repairs, professional service and affordable prices.
We also offer the following services:
Bicycle assembly
Chain test and replacement
Crank (bottom bracket) repairs
Derailleur adjustment
Handlebar and neck replacement
Pedal replacement
Wheel truing

Is your bicycle shifting poorly?
The problem could be as simple as your chain being stretched. A worn-out chain can cause poor shifting. It can also wear and damage sprockets and derailleur's at an accelerated rate. We offer a free chain check service. It is a quick test. Call today!
Bring your bike to SoCalBicycles for a free chain test.
Tune Up Package includes the following:
Note: replacement parts and tires are not included in the above prices / local customers only.
Check and adjust front and rear hubs.
Check and adjust spokes – true wheels.
Check and inspect wheels for damage.
Check and inspect tires, proper mounting, and inflation.
Drive Train System:
Check, inspect and adjust bottom bracket as needed.
Check, inspect and lube pedals as needed.
Check, inspect and adjust chain as needed – lubricated if necessary.
Steering System:
Check and adjust headset as needed.
Check and inspect forks for damage.
Check, inspect and adjust handlebars as needed.
Brake System:
Check, inspect and adjust all brakes as needed.
Check, inspect and adjust all brake levers – lube as needed.
Check, inspect, adjust and lube brake cables as needed.
Shift Systems:
Check, adjust and lube front and rear derailleur's as needed.
Miscellaneous:
Check and inspect frame for damage.
Check, inspect and lube seat post.
Check and inspect seat, adjust as needed.
Test Ride Bicycle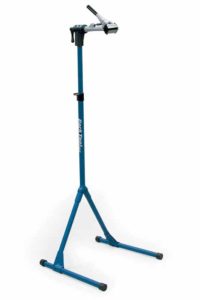 New Bicycle Assembly:
Have you purchased a new bike online and need it professionally assembled? Most bike assembly cost is just $65. When competed, your newly assembled bicycle is ready to ride!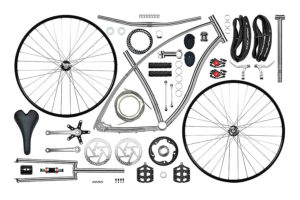 Bicycle wheel truing / alignments service:
Bring us your bicycle wheel and we can true it back to straight. Cost for this service is $15 per wheel. The service entails adjusting the spokes to both center the wheel on the hub and return the wheel to proper truing. If your wheel has been in a severe collision, it may not be repairable. Replacing spokes and parts are not included.