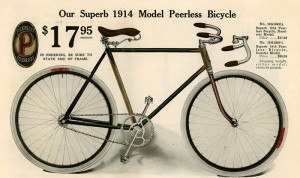 First introduced in 19th-century Europe, bicycles now number approximately one billion worldwide, providing the principal means of transportation in many regions, notably China and the Netherlands. They also provide a popular form of recreation, and have been adapted for use in many other fields of human activity, including children's toys, adult fitness, military, and police applications, courier services, and cycle sports. The basic shape and configuration of a typical bicycle has hardly changed since the first chain-driven model was developed around 1885, although many important details have been greatly improved, especially since the advent of modern materials and computer-aided design. These have allowed for a proliferation of specialized bicycle designs for particular types of cycling. In cities, bicycles helped reduce traffic by allowing workers to easily commute to and from home. Bicycles allowed people to travel for leisure into the country, since bikes were three times as energy efficient as walking, and three to four times as fast. Cycling has many health benefits and does not directly contribute to global warming or environmental pollution.
The first American made bicycles were produced by Pope Manufacturing in 1878, and later became known as Columbia Bicycles. Several bicycle manufactures followed and by the 1970s millions were rolling off American assembly lines produced by many well-known companies such as; Huffy, Murray, Ross and Schwinn. Ross Bicycles started their American production in the 1950s. Some twenty years later, feeling the economic pressure of low-priced bicycles produced in Taiwan and China, Ross was forced to halt their manufacturing in late 1987. Unable to re-start their once great business the company fell into bankruptcy in 1989 and never re-opened their doors. The last American made Schwinn bicycles were produced in Chicago, Illinois in 1982. The Schwinn family remained in the bicycle business until January of 1993, when Edward R. Schwinn Jr. was forced to declare bankruptcy. Today Schwinn is owned by Dorel Industries and manufactured in China. In 1996, Murray Bicycles, Huffy Bicycles and Roadmaster (formerly AMF), received a major blow when U.S. courts ruled that imports from China were not a "material threat" to U.S. companies. In a final effort to save their business, in 1998 Murray quickly moved bicycle production from Lawrenceburg, Tennessee to a non-union factory in Mississippi. But still failed to survive and filed for bankruptcy in 1999. Murray never produced another bicycle. It was now obvious that continued U.S. production of low-cost, mass-market bicycles was no longer viable and in 1999, Huffy Bicycles became the next to close all remaining U.S. bicycle manufacturing operations. To stay alive Huffy production moved from the United States to China. October of 2004, Huffy Corporation filed for bankruptcy. While they still remain in business today, all Huffy Bicycles are still manufactured in China, and sold exclusively in discount stores such as Wal-Mart and K-Mart. With the exception of a dwindling handful of custom frame builders, not including Cannondale, the last American made bicycles were produced in 1999.
MILITARY Bicycles:
During World War II, American military bicycles were primarily used in rear areas, far from the battle front. Since motorized vehicles (Jeeps, trucks and motorcycles, etc.) were sometimes difficult to acquire for transportation, bicycles were pressed into service. The bikes proved far less expensive and more readily available, thus saving valuable fuel. The two-wheelers were an efficient way to quickly deliver messages, and important military documents. Or just freely getting around the base. The bikes were mostly rode by enlisted men and non-commissioned officers. Military bicycles were manufactured by both the Huffman Company (later named "Huffy") and the Westfield Company. Built long before the use of light weight alloy, military bike's were made of steel and thus weighted over 50 pounds. But the bicycles were simple and rugged; fat or wide tires and wheels, no complicated gears and stopped with coaster brakes. In World War II bikes were used by nearly every country; American's, Australian's, British, Japanese, German's and the Swiss. They saw service in the Pacific and European Theaters and made an excellent form of inexpensive transportation.
BEACH CRUISERS:
A beach cruiser is typically a single geared (1-speed) bicycle that you reverse pedal for braking or to stop. First introduced by Schwinn Bicycles in the 1930s, beach cruisers had their greatest success in the 1950s. During this time period Schwinn manufactured one in every four bicycles. They have since greatly increased in popularity relative to other bicycles on the market. Because of their fat and wide tires beach cruisers are best used on flat surfaces and at low speeds and have been known to work on hard packed sand as well. Generally they have heavy, steel frames, wide tires and 26 inch wheels—some have been produced with smaller 24 inch wheels. This combination makes them relatively slow in comparison to either a road bike or a mountain bike. Certainly, this type of bicycle is not built for steep hills but for flatter paved surfaces. Beach cruisers are very comfortable to ride. Due to modern, lighter alloy materials, and cruisers equipped with multi-speeds the beach cruiser craze is reviving and making inroads as a comfort bike, even far from the beach.
ROAD BIKES:
A road bike is a bicycle designed for use primarily on paved roads and surfaces, as opposed to off-road terrain. Sometimes the term "road bike" is used as a synonym for the more specific term of "racing bicycle" or "10 speed bike." In general, road bikes have drop-style (or ram) handlebars, narrow seats, no fenders and multiple gears, although there are single and fixed-gear varieties. All are equipped with tall wheels and narrow tires for less drag or friction on paved surfaces. Quick, light and nimble, road bikes make excellent city transportation, or daily commuter bicycles. Many use these complex machines for long-distance rides. Some road bike variations come equipped with up-right or tourist-style handlebars, some have fenders and wider more comfortable seats. In any case these machines are the best one can obtain for city transportation.
MOUNTAIN BIKES:
A mountain bike or all terrain bicycle is a bike designed for mountain biking, either on dirt trails or other unpaved surfaces. In contrast, road bikes are not designed for such rugged terrain. While mountain bikes are very durable and strong their wide, low pressure knobby tires are slow and noisy on the pavement. In addition, on paved roads these tires corner very poorly. Mountain bike are not designed for day-to-day commuting and or riding around in city traffic. Using a mountain bike on the street is like commuting a southern California freeway with a four wheel drive Jeep, mounted with wide knobby tires. The features that make a mountain bike perfect for off-road use, turn these bicycles into a highly inefficient machine when used on a paved surface. Fitted with multiple speeds, usually 15 or more, they have become very popular in recent years. Mountain bikes have wide, knobby tires for extra traction and shock absorption found on unpaved surfaces. Nowadays, front wheel suspension has become the norm and full front and rear suspension is becoming increasingly common. Some mountain bikes are also fitted with bar-ends on the handlebars, but with the increase in popularity of riser handlebars (as opposed to a flat straight handlebar) fewer riders use bar-end extensions. These bikes normally have 26 inch wheels. Some dirt jumping bikes also have 24 inch wheels.
AMF Bicycles: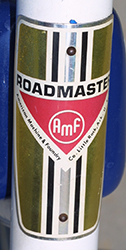 American Machine and Foundry or "AMF" was founded by Rufus L. Patterson in 1900 and was once the largest recreational equipment companies in the United States. Patterson, the inventor of the first automated cigarette manufacturing machine originally incorporated in New Jersey but operating in Brooklyn, New York. The company began by manufacturing cigarette baking and stitching machines. During World War II, in 1943, Patterson's son, Morehead Patterson, took over AMF. After the war, Morehead determined the company had to "grow or die." Searching for new products, he came across a crude prototype of an automatic bowling pin setter. To get the necessary cash to develop the invention, Patterson traded AMF company stock to acquire eight small companies with fast-selling products. After incorporating key features, the AMF "Pinspotter," was put on the market in 1951. In 1950, after purchasing the "Roadmaster" line of children's and youth bicycles from the Cleveland Welding Company, AMF entered the bicycle manufacturing business with its newly-formed AMF Wheel Goods Division. In 1953, after a prolonged labor strike, AMF moved bicycle manufacturing from a (United Auto Workers) UAW organized plant in Cleveland, Ohio to a new facility in Little Rock, Arkansas. The new plant was heavily automated and featured more than a mile of part conveyor belts in six separate systems, including an electrostatic induction painting operation. Taking advantage of the increase in its target markets, AMF was able to diversify its product line, adding exercise equipment. As demand for "Roadmaster" bicycles continued to expand, the company found the need for a new manufacturing facility to keep up with sales. In 1962, AMF moved its operations to Olney, Illinois, where it built a new factory on a 122-acre site that would remain the company's principal bicycle manufacturing location into the 1990s.
In 1969, AMF bought the financially struggling Harley Davidson motorcycles and the company, quickly streamlined production, and slashed the workforce. This tactic resulted in a labor strike and lower-quality motorcycles. The bikes were expensive and inferior in performance, handling, and quality to Japanese motorcycles. Sales and quality declined, and the company almost went bankrupt. The "Harley-Davidson" name was mocked as "Hardly Ableson", "Hardly Driveable," and "Hogly Ferguson", and the nickname "Hog" was born. In 1981, AMF finally sold the floundering company to a group of 13 investors led by Vaughn Beals and Willie G. Davidson for $80 million. Davidson was the son of former Harley-Davidson president William H. Davidson and the grandson of Harley-Davidson co-founder William A. Davidson. AMF was done with motorcycles.
After two decades of consistent growth, the AMF Wheel Goods Division stalled under the long-distance management of a parent company bogged down in layers of corporate management and marginally profitable product lines. Manufacturing quality as well as the technical standard of the "Roadmaster" bicycle line—once the pride of the company—had fallen to an all-time low. Bicycles produced at the Olney plant were manufactured so poorly some Midwestern bike shops refused to repair them, claiming the bicycles would not stay fixed no matter how much labor and effort was put into them. In 1997, AMF sold their "Roadmaster" bicycle division to the Brunswick Corporation. By this time it had already become evident production of low-cost, mass-market bicycles in the United States was no longer viable in the face of intense foreign competition. In 1999, all U.S. production of "Roadmaster" bicycles ceased. Brunswick sold its bicycle division and the "Roadmaster" brand to Pacific Cycle, which began distributing a new "Roadmaster" line of bikes imported from Taiwan and China. Pacific Cycle still uses the Olney, Illinois facility for corporate offices and as a product inventory and distribution center.
AZUKI Bicycles: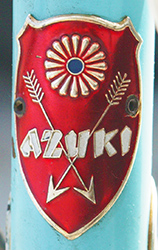 Azuki bicycles were manufactured by Kawamura Cycle of Kobe, Japan, a sister company to the famed Nishiki bikes. Azuki bicycles was started by West Coast Cycle (WCC). WCC was a family owned business, located in Los Angeles, California, and founded by Leo Cohen Sr. and wife RosaBelle. Their children; daughter Louise and sons Leo Jr. and Howard (Howie)  Cohen subsequently took over the business following Cohen Sr. death in 1963. After the loss of his father, Howie Cohen traveled to Japan to find new sources for bicycles, a manufacture capable of producing high quality bikes that would be welcomed by U.S. customers. Visiting over 60 bicycle factories during a period of six weeks, Cohen turned to Kawamura Cycles. Howie placed his initial order for 570 bikes with Kawamura, selling them under the American Eagle brand. West Coast Cycle sold tens of thousands of American Eagle bicycles before changing the name to Azuki. While not a high-end professional grade bicycle, Azuki produced an excellent bike for their time, utilizing some of the better components of the day, such as; Dia-Compe center-pull brakes, and Shimano derailleurs. Azuki bicycles are no longer in production and Howie Cohen passed away in 2013.
BRIDGESTONE Bicycles: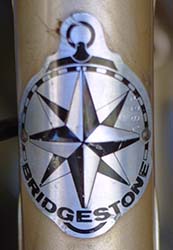 The Bridgestone Bicycle Manufacturing Company was founded by Soichiro Ishibashi in 1945. Following World War II there was a considerable demand for inexpensive private transport in Japan. Therefore Ishibashi decided to enter the field of bicycle manufacturing, and produced his first bikes in 1946. A few years later in 1949 the company was renamed "Bridgestone Cycle Company Ltd."
Bridgestone offers bicycles under its own brand and under the Anchor brand. At one time, Bridgestone marketed bicycles under the name Kabuki. The U.S. marketing director of the Bicycle division, Grant Petersen, developed a reputation for resisting popular trends in the bicycle industry and instead followed his own personal philosophy of building dependable and comfortable bicycles. Peterson applied this approach to Rivendell Bicycle Works after Bridgestone stopped marketing bikes in the U.S. The company was an innovator in the nascent mountain bike scene, designing mountain bicycles with shorter chain-stays and steeper frame angles than was currently popular. This made the bicycle more nimble and a better climber. Bridgestone is currently building frames in Japan for Keirin track racing. They are also currently producing non-NJS frames to the Japanese market as well. In Japan, it is known as a manufacturer of utility bicycle, mountain bike and road bike for racing are sold by the brand of Bridgestone Anchor only in Japan. Bridgestone has also collaborated with Dr. Alex Moulton to produce the Bridgestone "Moulton Bicycle" and marketed their own folding bicycle, the "Bridgestone Picnica." For over a decade, from 1960 until 1970, Bridgestone also produced a line of popular motorcycles.
CENTURION Bicycles: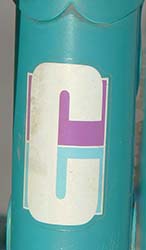 Centurion bicycles was created in 1969 by Mitchell (Mitch) M. Weiner and Junya (Cozy) Yamakoshi. The bikes themselves were manufactured initially in Japan and later in Taiwan. Cozy Yamakoshi served as the company's product development manager, designing the bike frames, coordinating the manufacture of the bikes by Japanese manufacturers, and importing the bicycles into the United States. Early sales were limited to the West Coast, with the brand receiving wider exposure by the late 1970s.
Japanese-manufactured bicycles succeeded in the U.S. market until currency fluctuations in the late 1980s made them less competitive, leading companies to source bicycles from Taiwan instead of Japan. Subsequently, around 1986, Centurion introduced their first Taiwanese built model, the "Signet." Centurion eventually marketed a full line of road and touring bikes, with steel construction ranging from full (all eight tubes) high-tensile 1020 steel at the lower end, to full (all eight tubes) chromoly bikes at their high end, all with top quality components. Later, Western States Import Company (WSI) marketed the Centurion brand of road and touring bicycles in the United States using the tag line "Where Centurion leads, others must follow" and "A Lifetime Bicycle. The company offered a warranty without a time limit. For a brief period the bikes carried a "Centurion Bicycle Works" headbadge.
WSI stopped using the Centurion brand name in 1990, consolidating their road and touring bikes under the Diamond Back brand. While the brand Centurion had become well-known, under the new brand name the company's market for road and touring bicycles soon evaporated. Early Diamond Back models (1990) carried a top tube decal reading "Centurion Designed" and stickers near the bottom bracket reading "Designed in the USA" and "Exclusively built for WSI." The rights to the brand name Centurion were sold to Germany's Wolfgang Renner in 1991. Renner had imported Centurion to Germany since 1976. The Centurion brand ceased operations in 2000.
COLUMBIA Bicycles: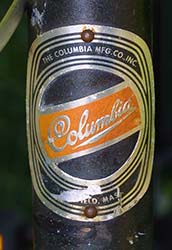 DIAMONDBACK Bicycles: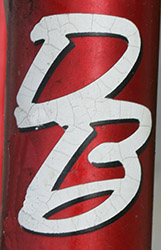 Diamondback Bicycles was founded as a BMX brand in 1977 by Western States Imports in Newbury Park, California, which also sold bikes under the Centurion (bicycle) brand. Early in its history, the brand name was "Diamond Back" and over time it changed to "DiamondBack" and then to "Diamondback." Beginning in 1990, Western States Imports started selling its mountain bikes and road bikes under the Diamondback name as well. Since 1979, many riders have successfully competed under the sponsorship of Diamondback, which began with BMX and expanded to Mountain Bikes with the creation of Diamondback Racing (DBR) in 1993. In 1999, Diamondback Bicycles was purchased by the Derby Cycle Corporation, which also owned the Raleigh Bicycle Company, and merged Raleigh and Diamondback together. In 2001, Derby Cycle Corporation sold Raleigh and Diamondback, and currently both brands continue to share the same owners. Diamondback is a partner with several advocacy groups which includes the Evergreen Mountain Bike Alliance, the Cascade Bicycle Club, Bikes Belong, and the International Mountain Bike Association. Nowadays Diamondback Bicycles has become a major brand based in Kent, Washington. However their bikes are manufactured by Kinesis Industry in China.
FUJI Bicycles: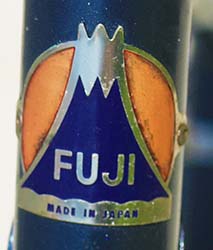 The Fuji Bicycle company was founded in Japan by Nichibei Fuji in 1899. Patterned after English and European designs, Fuji bicycles became known for offering a well-built bike that performed beyond the customers' investment price. By the late 1920s, Fuji was Japan's most popular bicycle, winning races in Japanese bicycling events. In the 1930s, Fuji established the first national race between Osaka and Tokyo and sponsored the winning team of the "Tour de Japan." Today, the event remains one of the premier races in all of Asia. Following World War II, Fuji Bicycles returned to participate in bike races. Toshoku America, Inc. was formed in the 1950s and acquired exclusive distribution rights to Fuji bicycles in the United States. Toshoku America sold private-labeled Fuji-made bikes as store brands through retailers such as Sears and Montgomery Wards. During this time, Fuji became partners with several bicycle contractors supplying parts for Japanese bikes, including Sugino Cycle Industries Ltd. and SunTour. At the 1964 Tokyo Olympics, Fuji's chief engineer and designer, Dr. Shoichiro Sugihara, formed the Japanese bicycle race team and also served as the team coach. He repeated his role at both the 1968 Olympics in Mexico and the 1972 Olympics in Munich, Germany.
Fuji bicycles began to appear under their own name in the United States and by 1971 was established to distribute the various models across the USA. Headquartered in New York City, New York, the company set regional distributors to service New York, New Jersey, Pennsylvania, Michigan, Alabama, Louisiana, Minnesota and Wisconsin. That same year Fuji bikes were shown for the first time in the United States as "Fuji" branded bicycles at the New York Bicycle Dealer Show. Three new models were debuted; "The Newest," "The Finest" and the "S10-S." Private branding for Sears, Montgomery Wards and other distribution channels were now phased out. Fuji America was now selling strictly Fuji branded bicycles. Regarded for their reasonable price and excellent quality, Fuji America found a ready market for their bicycles. Their 10-speed gearing, modern, slant-parallelogram SunTour derailleur's, and Sugino lightweight cotter less crank sets worked as well or better than equivalent European designs. Many cyclists found Fuji's frame construction and quality superior to much of its competition. From the entry-level Sports 10 and Gran Tourer, to mid-level and high-end bicycles Fuji offered a road bike for nearly every kind of rider. Fuji played a major part in the bicycle boom of the 1970s offering new, lighter chrome molybdenum and butted alloy frames. It was 1977 when Fuji introduced the first successful mass-production 12-speed bicycle. At the time of its introduction, the 12-speed Fuji's were considered a revelation. Fuji America bicycles ranked first in competitive test evaluations performed by Consumer Reports, a U.S. consumer publication, in 1974, 1976, and 1980. In 1978, Fuji America sponsored the first national women's bicycle racing team.
In 1979 Nichibei Fuji began to move the production of some of the lower and lower-middle end bicycles out of Japan into South Korea, Malaysia and Taiwan. While the high-end, hand made units would be the last to leave Japan, by the end of the 1980's virtually all Fuji bicycle production would be moved to Taiwan. During the early 1980s, Fuji developed a new series of high-quality touring bikes and in 1987, became one of the first companies to manufacture bicycle frames made of titanium. At this point however, Fuji's product line was heavily weighted towards road and touring bikes, and the company was not well situated to take advantage of the sudden and unexpected mountain bike sales boom of the mid- and late- 1980s. The public increase in demand for mountain bikes caused a drastic decline in touring and road bike sales. This development allowed other manufacturers such as Specialized, Giant, and Trek to make inroads into Fuji's share of American bicycle sales, often using frames produced at a far lower cost in Taiwan.
With the continued rise of the yen, the 1990s saw Fuji Bicycles fall on hard times. One of the last Japanese bike companies to shift production to Taiwan after the fall of the dollar, Fuji became increasingly expensive in the United States, causing a further drop in sales. In addition, Fuji's produced in their new Taiwan factory were not well liked by American consumers. The company eventually designed new models, taking advantage of modern improvements in materials and construction techniques, but this proved too late to save Fuji. Fuji owners, Toshoku Ltd. filed for bankruptcy in 1997. The Fuji America bicycle distribution and worldwide rights to the bike company brand was taken over by Advanced Sports, Inc. An investment group named Jadeland Pacific was formed in the British Virgin Islands in 1998 acquired a controlling 83 percent ownership of Advanced Sports, Inc. But more trouble arrived that year when Nichibei Fuji Cycle Company Ltd., Fuji America's parent company filed for bankruptcy. With the dawn of a new century Advanced Sports, Inc. and Ideal Bicycle Company signed a strategic relationship in 2001 and a build and buy agreement for Fuji brand bicycles.
In 2005, Ideal Bike Corporation, Taiwan's third largest bicycle manufacturer, acquired a 60 percent interest in Advanced Sports International Asia Ltd., which markets Fuji bicycles in Asia. Nowadays Fuji bicycles are manufactured in Taichung, Taiwan; Dong Guan, Guangdong Province in the People's Republic of China; and in Kutno, Poland by Ideal Bike Corporation. The brand is owned, and distributed in the United States, by Advanced Sports Inc., now headquartered in Philadelphia, Pennsylvania.
HUFFY Bicycles: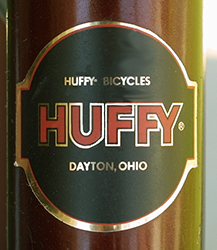 The Huffy Corporation was founded in 1887. Huffy grew out of the Huffman Manufacturing Company, which was founded by Horace M. Huffman, Sr., in 1924. Horace Huffman, learned the manufacturing business from his father, George P. Huffman, who owned Davis Sewing Machine Company from 1887 to 1925. Taking advantage of the growing automotive industry, Horace Huffman's young company made equipment that could be used in service stations. In 1934 Horace announced plans to manufacture bicycles after sensing that they would become a popular mode of transportation during the depression. In the beginning, production rates hovered at just 12 bikes per day. Within two years, this rate increased to 200 daily. However, the company was still not producing fast enough to keep pace with its competition and Huffman suffered several setbacks. The Firestone Tire and Rubber Company was a primary bike customer, but in 1938 Huffman lost a major portion of the account because it could not match Firestone's production demands.
The outbreak of World War II necessitated a shift in production. The company joined thousands of other businesses that were vying for government contracts, and was able to secure an order for primers, a vital part for an artillery shell. The increased business brought Huffman's sales to nearly $2.8 million in 1942. The following year, the federal government placed an order for 4,000 (military) bicycles. The later part of the war proved to be difficult as the production of consumer products in all industries virtually ceased. Then in 1945 Horace, Sr., suffered a sudden and fatal heart attack. The younger Huffman was elected president and immediately had to face the challenge of sustaining production in the postwar period with limited supplies. Meeting the problem head-on, Huffman was able to increase their own output and to raise production levels. For two years, the company ran two shifts a day without experiencing the traditional slowdown during the winter months. Sales for each of the those years exceeded $10 million.
In 1949, Huffy developed the "Huffy Convertible," a children's bicycle with rear training wheels. The Convertible revolutionized the children's bicycle market and was the first Huffy bicycle to be marketed under the Huffy brand name. A Huffy logo was finally created in 1953 and the company decided to switch all of its bicycles to the new Huffy brand name. By 1960 Huffman was the third largest bike manufacturer in the United States. Throughout the 1960s and early 1970s, Huffman enjoyed continued growth as the market for adult bicycles grew. More and more adults were turning to bikes for exercise and as a means to cut energy costs. Until the end of the 1960s, nearly half of all bicycles in the United States were sold through small independent bike shops that offered personal customer service. During their high-production years, Huffy manufactured bicycles for several department stores, including; Sears and Roebuck, J.C. Penney's, Montgomery Wards and K-Mart, to name a few. Each of these models carried the store name brand, but were clearly a product of the Huffy Corporation.
In 1970, the Huffy Corporation was founded as an umbrella company to house Huffy Bicycles as well as Huffy's emerging sporting goods product lines. 1976 saw Huffy take the lead as the number one seller of U.S. bicycles, out performing even Schwinn Bicycles. By the end of the 1970s, the company decided to devote more energy to promoting its own brand name. Part of this effort included the decision in 1977, to change the company name to "Huffy Corporation." During this period, Huffy's management also opted not to enter the moped manufacturing field because of doubts about the motorized bike's potential in the United States. Instead, $5 million was spent to expand existing production facilities. At the 1984 and 1988 Summer Olympics, United States athletes riding Serotta-built bicycles racing under the Huffy name won two gold, two silver and one bronze medal.
Huffy entered the 1990s with renewed confidence, as the company was collecting nearly half its earnings and sales from its non-bike businesses, which was beginning to develop their own momentum. Huffy Service First, for instance, had begun to expand its services by assembling gas grills, lawnmowers, and patio furniture for mass retailers in addition to bicycles. The worst period for Huffy arrived in 1995, when the company recorded a crippling $10.5 million loss. For the remainder of the decade, Huffy management devoted itself to curing the ills that led to the devastating loss and implementing measures to ensure that it never happened again. In the wake of 1995's loss, a rebuilding process began that saw the company reduce its size in some departments and expand into new business areas. Management cut workers' wages, considered new product lines to stimulate profits, and looked to divest underperforming businesses. Huffy entered a new segment in the bike market, introducing their first motocross bike, or BMX, model in 1997. At the time of Huffy's entry into the market segment, BMX models represented the only segment in the bike industry recording sales growth. By the end of 1997, the company's financial results revealed the influence of the changes implemented during the previous two years—the news was encouraging. After posting a $10.5 million loss in 1995, Huffy recorded a staggering $10.4 million in net income in 1997. But one year earlier in 1996, American bicycle builders received a major blow when U.S. courts ruled that surging bicycle imports of low-cost, mass-market bikes from China were not a "material threat" to U.S. companies.
As Huffy exited the 1990s, it continued to pursue the strategy of paring away assets, acquiring new properties, and entering new business areas. In 1997 nearly 60 percent of the bicycles purchased in the United States were produced by foreign manufacturers who incurred significantly lower production costs than U.S. manufacturers. To combat eroding profit margins, Huffy planned to further reduce costs and to eliminate excess production capacity, while developing a more competitive mix of domestic and non-domestic products. But by 1999 it became apparent that continued U.S. production of low-cost, mass-market bicycles was no longer viable—Huffy quickly closed down all remaining U.S. bicycle manufacturing operations. Murray and Roadmaster soon followed. That same year (1999), Huffy Sports, then a division of Russell Corporation, moved all bicycle manufacturing from the United States to China—however, business did not improve. August of 2004, Huffy announced that a review of its financial statements had revealed accounting irregularities. As a result, the price of Huffy stock declined by 40 percent and the New York Stock Exchange suspended trading of Huffy. Finally, on October 20 of 2004, Huffy announced the Huffy Corporation and all of its United States and Canadian subsidiaries would file for bankruptcy protection under Chapter 11 of the United States Bankruptcy Code. Still in business today, but sadly building only a limited line of bicycles (all in China), in 2006 Huffy announced the sale of the company's 100 millionth bike!
GIANT Bicycles:
Giant Manufacturing Co. Ltd. is a Taiwanese bicycle manufacturer which is recognized as the world's largest bicycle manufacturer. Giant has manufacturing facilities in Taiwan, the Netherlands and in China. Established 1972 in Dajia, Taiwan, and just 30 employees Giant quickly got started with manufacturing bikes for West Coast Cycle, then reeled in a major contract with Schwinn (around 1984) and later too with Nishiki bicycles. Soon the company manufactured some 130,000 units per year for Schwinn, Chicago. Giant could produce lugged and chrome-moly frames that Schwinn (USA) could not build. By the end of 1984, Giant had shipped 500,000 bicycles to Schwinn. And soon Schwinn was depending on Giant for production of some 80 percent of their inventory. In 1986, Giant Bicycles, under new president Bill Austin, established its own brand of bikes to compete in the rapidly expanding $200-and-above price range. Before the end of the 1980s, Giant was no longer manufacturing for Schwinn or Nishiki. Today Giant has sales in over 50 countries and in over 10,000 retail stores. They now produce more bicycles in a single day than created in its first year of production, in 1972. In 2007, its global sales surpassed 5 million bicycles and $820 million in global revenues.
KIA Bicycles: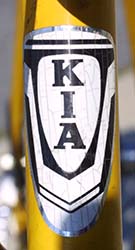 Founded during World War II in South Korea, on June 9, 1944, Kia Motors Corporation has become that country's oldest automobile manufacture. In 1944 Kia's beginnings was in the business of hand producing steel tubing and various bicycle parts. During the late 1940s and into the 1950s commercial expansion was held in check by the Korean War. By the end of the war in 1953 South Korea's industrial base lay in ruins. Despite the terrible war, in 1951, then named "Kia Industries" produced their first bicycle. As their economy slowly improved, Kia expanded their business adding the production of motorcycles in 1957, trucks in 1962, then eventually automobiles in 1974. However, all during this time they pressed forward with bicycle manufacturing. As the company grew and expanded with greater success into the motor vehicle market, Kia eventually closed their bicycle division sometime in the late 1980s.
MICARGI Bicycles: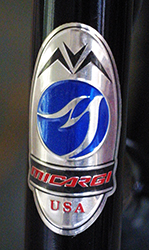 Micargi Industries, Inc. has been manufacturing bicycles, parts and accessories since 1994. Like nearly all new bicycle company's of today, Micargi's are built in China—despite their misleading "USA" label on the head badge. Their company goal: "To offer quality bicycles at affordable prices!" Today, Micargi employs over 500 people and has a production capacity of over 500,000 bicycles per year. In 1996, Micargi went international and opened their first overseas office and distribution warehouse in South El Monte, California. Micargi Bicycles distributed blue "Rover" bicycles adorned with the "Two and a Half Men" TV show logo along with the words "100 Episodes." Micargi now produces many different models, including; beach cruisers, tandem's, children's, mountain and road bikes.
MIYATA Bicycles:
Miyata was founded by Eisuke Miyata, a gunsmith employed by the Hitachi Kuni Kasama Clan. Miyata built Japan's first conventional, modern bicycle at the Miyata Gun Factory in 1892. Recognized the future of gun manufacturing in Japan was not strong, Eisuke got the idea for a new bike design after being asked by a foreigner to repair a conventional bicycle. Unlike modern-day bicycles, it was built from proprietary tubing in the same factory where guns were made. The tubing was bored out lengthwise using a round steel rod, mean the inside of the tube is rifled like a gun barrel. Many say Miyata pioneered triple butting, and revolutionized frame building techniques. The first Miyata's were bolt-upright town bikes. Miyata claims to have been the first Japanese manufacturer of flash-butt welded bicycle frame tubes (in 1946) and the first to use electrostatic painting (in 1950).
Over the decades, Miyata established a good foothold in the bicycle market, becoming contracted by multiple local brands to build their bicycles and ultimately attracting Panasonic Corporation to become a shareholder. Panasonic, for a period the manufacturer of National and Panasonic brand bicycles, had been Miyata's largest shareholder since its 1959. Throughout the U.S. bike boom of the 1970s and into the 1980s, Miyata competed with domestic (U.S.) companies including Huffy, Murray and even Schwinn. In 1981, the company was said to be producing over 80,000 bicycles per month. In Europe, companies including Raleigh, Peugeot and Motobecane as well as other Japanese brands such as Nishiki, Fuji, Bridgestone, Panasonic, Centurion, Lotus and Univega had their bicycles manufactured by Miyata. Because of their reputation as quality built bikes, Japanese-manufactured bicycles were popular in the United States market until currency fluctuations in the late 1980s made them less competitive, leading most companies to source bicycle production from Taiwan. Miyata halted production and importation of the Japanese framed bike in 1987 and moved away from the traditional rifled tubing. From the late 1970s to mid-1980s Miyata bikes have high-quality Japanese lugged steel frames and Shimano or Suntour components. The manufacture offered an impressive lifetime warranty (only to the original retail buyer) on their bicycle frames and forks. Many Miyata models carried numeric names such as Miyata 610 and 710. The Miyata brand still exists today and, while it is no longer distributed in the United States, it remains popular in Europe under the Dutch "Koga-Miyata" brand. As of 2008, there is limited availability of Koga-Miyata bicycles in North America. Koga-Miyata was a joint project by A. Gaastra (Koga) and Miyata and the bikes are built in the Netherlands.
MOTOBECANE Bicycles: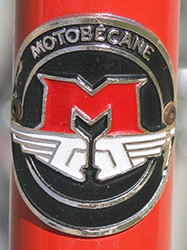 Established in 1923 Motobecane was a French manufacturer of bicycles, mopeds, motorcycles, and other small vehicles. For many years Motobecane was France's largest producer of motorcycles and by the 1930s they were building a best-selling range of these machines. After World War II they manufactured a single-cylinder motorbike that filled a need for cheap transportation. Like many European motorcycle manufacturers, the 1960s were difficult years for Motobecane as cars became affordable. The arrival of inexpensive, efficient Japanese motorcycles also hurt sales. Widely known as a quality French bicycle manufacture, Motobecane was also the first French builder to start using Japanese parts, in the late 1970s. This proved to be a wise decision for the company because at that time Japanese derailers and crank sets were of a far better quality than the older French designs. The frames on Motobecane's bikes were typically double-butted lugged steel made from Vitus or Reynolds 531 molybdenum/manganese steel tubing with Nervex lugs. Unlike most French makers of the era, Motobecane used Swiss thread bottom brackets for most models. Motobecane finished their frames in beautiful and high-quality paint, a practice not often followed in the French industry. Considered the second most prestigious French bicycle after Peugeot, Motobécane's mid-range bicycles were a very good value. The company kept prices reasonable by matching high-quality frames with lower-priced, but higher-quality components from Japan. Motobecane bicycles included the Nomade, Mirage, Super Mirage, Super Touring, Grand Touring, Sprint, Super Sprint, Jubilee, Grand Record, Le Champion, and Team Champion. In 1981, Motobecane filed for bankruptcy and was purchased by Yamaha and reformed in 1984 as MBK. The French company continues to make motorscooters. The name "Motobecane" is also used for current bicycles of Taiwanese manufacture. These bikes bear no relation to the older French made bicycles, other than the the name.
MURRAY Bicycles: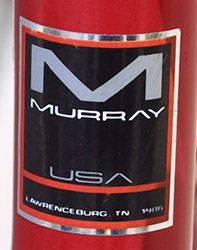 Murray Ohio Manufacturing Company was founded in 1919 to produce fenders, gas tanks, and other automotive parts. The company started production in Cleveland, Ohio, but later moved to Brentwood, Tennessee. Murray became a well-known American manufacturer of low-cost bicycles and featured one-piece steel cranksets and welded steel tubing—at the time characteristic of low priced American bikes. In 1939, Murray introduced its "Mercury" bicycle at the New York World's Fair. Styled by the industrial artist and designer, Viktor Schreckengost, the streamlined machine, with an elaborate die-cast metal headpiece, was finished in black, chrome, and polished aluminum, the deluxe version of the Mercury line. However, the bicycle was expensive, and was produced only in limited numbers until 1941, when war stopped consumer bicycle production.
After World War II, Murray became known as a manufacturer of low-cost bicycles, and placed its own brand name on some products. Since the 1930s, Murray had been producing bicycles that, while stylistically different, imitated designs by other U.S. manufacturers, including Schwinn. This occasionally brought Murray into legal conflict with competitors, as when Schwinn filed against Murray for duplicating a Schwinn knurling and machining process on its rims. Most Murray bicycles were targeted for the youth market, often featuring one-piece steel cranksets and electrically-welded frames, using inexpensive seamed or straight-gauge steel tubing. These low-cost parts and materials undercut the prices of Murray's competition (Schwinn and Huffy), selling millions of bicycles to department stores, hardware stores and general retailers. Viktor Schreckengost styled more than 100, mostly youth bicycles for Sears, Western Auto, Firestone Tire, and other well-known retailers. Some of the bikes with names including "Spaceliner," "Western Flyer" and "Firestone" have become classics. By modifying chain guards, luggage carriers, lighting, handlebars and truss rods, Schreckengost gave each new bicycle a distinctive appearance.
Murray Bicycles left Cleveland, Ohio in the 1950s and moved its factory and plant to Lawrenceburg, Tennessee, with corporate headquarters located in Brentwood, TN. Over the next several decades, the Murray complex became one of the largest facilities of its type in the United States, with over 42 acres under one roof. Youth bicycle production received a major boost with the 1965 introduction of the small 20 inch wheeled bikes with banana seats. Pioneered by Schwinn and titled the "Sting Ray," Murray manufactured their own version, naming it the "Wildcat." In 1977 Murray again followed the youth trend with the introduction of its BMX bicycle. They also produced a wide variety of durable adult bicycles using the Murray name—including beach cruisers like the "Monterey" and 3 speed bikes like "Bay Pointe" were among the best the company built. Starting in the 1950s and into the early 1980s, Murray manufactured bicycles for several large department stores such as; Sears and Roebuck, J.C. Penney's and also Montgomery Wards.
During the 1980s, in an attempt to overcome declining sales, Murray began selling its bicycle line in low-cost mass-market stores and discount chains. While the practice enabled the company to increase sales and overall units, the profits failed to meet expectations. In June 1988, the Murray Ohio Manufacturing Company was acquired by the British investment group, Tomkins plc. In 1996, Murray Inc., the last major American bicycle producers with "Huffy Bicycle" and "Roadmaster" (formerly AMF), received a major blow when U.S. courts ruled that imports from China were not a "material threat" to U.S. companies. Within three years, Huffy, Roadmaster and Murray Bicycles ceased manufacturing in the United States. Murray moved bicycle production from Lawrenceburg, Tennessee to a non-union factory in Mississippi in 1998. Unfortunately production of all U.S. made bicycles halted in 1999. In 2000, Summersong Investment, a Chinese-backed company bought Murray. The company filed bankruptcy in 2004, at which point the engine manufacture Briggs and Stratton acquired the Murray brand name. No longer producing bicycles, you'll now see the Murray name on lawn equipment under the Briggs and Stratton company.
NISHIKI Bicycles: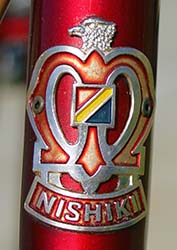 Nishiki is a brand name of bicycles originally produced at the Kawamura factory in Kobe, Japan. The upper line bicycles exported by this company to Europe, USA and Canada were called Nishiki while simpler bicycles for the home (Japanese) market were sold as Kawamura. What happened in the U.S. by the end of the 70s was that the Nishiki importers, West Coast Cycles, registered the brand name Nishiki in the United States before Kawamura had a sense to do so. Ironically, this didn't lead to any legal actions by Nishiki as the Japanese were afraid to anger an important customer. So for the rest of the 80s the Americans continued to sell Nishiki's produced by Kawamura. Throughout the U.S. bike boom of the 70s and into the 80s, Nishiki competed with domestic companies including Schwinn, Huffy and Murray bicycles. In 1980 Nishiki turned to Giant Bicycles and began bike production in Taiwan. During this same time period many Schwinn bicycles were also produced by Giant. By 1989 the then owner of the brand in the United States, Derby Cycles (now Raleigh Cycles Ltd.), started to produce their own models outside Japan without any cooperation with Kawamura. Derby even used the same model names as on the Kawamura built bicycles. Nishiki Europe is a group of distributors / agents in Europe formed to develop Nishiki models in Sweden, Norway, Denmark, Finland, Germany, Holland, Belgium, Luxemburg and Estonia. Nishiki Europe models are produced in Taiwan or Holland, Finland and Sweden for local markets. These bicycles were exported to Europe, Canada and the United States, with bicycles produced for the Japanese market using the brand name 'Kawamura'. The brand name was retired by Derby in 2001 in North America. However, Nishiki Europe, a group of European distributors, still exists and sells models in Scandinavia, Belgium, Germany, the Netherlands and Estonia. These bicycles are produced in Taiwan, the Netherlands, Finland and Sweden.
PANASONIC Bicycles: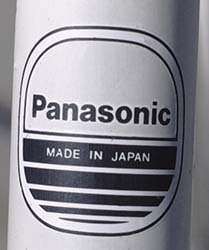 Panasonic was founded by 23 year old Konosuke Matsushita in 1918. His small company named "Matsushita Appliance Factory" started with sales of duplex lamp sockets. The new company, with just three employees, including Matsushita, almost went bankrupt until a large order came in for electric fan parts. Matsushita used the funds from that order to expand production and drop prices for his lamp sockets—a strategy that paid off. Operating factories in Japan and other parts of Asia through the end of World War II in 1945, the company produced electrical components and appliances such as light fixtures, motors and electric irons. Following World War II, Panasonic regrouped and began to supply the post-war boom in Japan with radios and appliances—then bicycles. It started in 1947 when Konosuke lent his brother-in-law Toshio Lue an unutilized manufacturing plant to produce bicycle lamps, which eventually became known as Sanyo Electric. Lue founded Sanyo as a subcontractor for electrical components and eventually grew to become a competitor to Panasonic.
The production of high-quality road and touring bicycles and bicycle components composed a little-known but substantial portion of the appliance division of the National / Panasonic corporation from 1945 through the end of the 1980s. As a child, Konosuke Matsushita (the company founder), had been adopted into a family who owned a small bicycle shop, and was passionate about bicycles and cycling. National and Panasonic bicycles were sold both in Japan and overseas to various retailers, who sometimes rebadged the bikes with private labels. Despite competition from other Japanese manufacturers, Matsushita enacted a corporate policy forbidding low quality in Panasonic bicycles no matter what the profit margins. When Schwinn was forced by economics to outsource bicycles built overseas, they turned to Panasonic to produce their "World" series, a successful bike model in production from 1972. As the only vendor to meet Schwinn's rigid manufacturing and production standards, Panasonic built several models for the American based company, such as the "World Traveller" and the "World Voyager." During the 1970s and 1980s, Panasonic manufactured a full range of lugged steel frame bicycles, produced in modern factories complete with robotic welding / brazing and advanced paint application equipment. Panasonic's bicycle tires had higher thread counts and thicker treads than their competition, and established a reputation for uniformity and high quality.
From 1985 on, steady increases in the value of the Japanese and lower cost competition from Taiwan made Panasonic bicycles less competitive in the American and other markets. Panasonic then began to sell rebadged bicycles made in Taiwan under their own name. By 1989, Panasonic division managers were reporting bicycles brought less revenue and less profit per square foot of warehouse than any other product in their corporate division. Following the death of the company founder Konosuke Matsushita, in April of 1989 and with electronic sales and production on the increase, the Panasonic company decided to abandon their bicycle market altogether. Although the company is still in business today, their last bicycles were produced in September, 1989.
PEUGEOT Bicycles: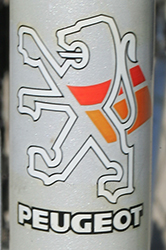 Peugeot was a French manufacture of bicycles founded by Jean Pequignot Peugeot. The company's trademark, a lion, was created in 1858 by an engraver, Justin Blazer, who lived near the factory. The company turned their steel into knives and forks, hydraulic equipment and, from 1882, bicycles, sold as Cycles Peugeot. From the beginning the Peugeot family saw the value of publicity in sponsoring racing cyclists. And Paul Bourillon became the world sprint champion in Copenhagen in 1896, riding a Peugeot bike. The family backed other riders in numerous road races and in 1905 sponsored its first Tour de France winner, Louis Trousselier.
During World War I, Peugeot built nearly 63,000 bicycles per year. It also manufactured 9,000 cars and trucks, 1,000 motorcycles, 10,000 airplane engines, and some 6 million artillery shells. Following World War I in 1926, the auto and bicycle manufacturing divisions at Peugeot were divided. Automobiles were constructed at Automobiles Peugeot, while the bicycles were produced at Cycles Peugeot. In 1930, bicycle production reached 162,000 units per year. By 1955, the factory at Beaulieu was turning out 220,000 bicycles a year, employing nearly 3,500 workers, while the Automobile division produced its 100,000th automobile. During the 1950s, European interest in cycling as a means of transportation all but disappeared, and by 1956, bicycle production at Cycles Peugeot was cut in half. By 1958, Peugeot diversified manufacturing components for the automobile industry to augment the declining sales of bikes. Fortunately consumer interest in bicycling returned in the 1960s and Peugeot gradually increased production of sport, racing, and touring road bicycles.
During the first half of the 20th century, the vast majority of French-built Peugeot bicycles came from the factories in Beaulieu, France. Other Peugeot bicycles were built in Spain. In 1978, ProCycle signed an agreement to manufacture and distribute Peugeot bikes in Canada, while French-built Peugeots continued to be sold in the USA. During the bicycle sales boom between 1972 and 1975, Peugeot sales increased dramatically. Aided by the racing heritage of the brand, demand for low- and mid-level Peugeot sport / touring or 10-speed bikes increased, particularly in the United States. Frequently sales exceeded bicycle supply and the aging Peugeot factory had difficulty supplying sufficient bicycles—and quality control occasionally suffered. Parts were often substituted and or swapped, to meet company high-production demands. As a result Peugeot problems included paint and weld issues, along with occasional frame misalignment. Peugeot's reliance on French part suppliers began to impact sales after it became clear that Japanese firms were able to supply derailleur's and other components using more advanced designs and superior quality. By the mid 1980s, Peugeot had begun utilizing Japanese derailleur's on some of their lower end models. By 1983, ProCycle began exporting Canadian-made Peugeots to the United States. In 1987, Cycles Peugeot merged with AOP (Acier et Outillages Peugeot) to form ECIA (Equipment et Composants pour I'Industrie Automobile), and the Romilly factory began producing all Peugeot bicycles. That same year, ProCycle of Canada acquired rights to distribute French-made Peugeots. In 1990, Cycles Peugeot sold the North American rights to market bicycles under the Peugeot name to the Canadian firm ProCycle. Several years later in 2001, ProCycle discontinued the Peugeot bicycle brand. In Europe, the license to produce Peugeot-branded bicycles was sold to Cycleurope, a company building bicycles under different names, on condition that it would be reconsidered in 2004. That license was later withdrawn for Europe, though production of bicycles for export continued for another year.
As of 2011 Peugeot-branded bicycles now revamped and in partnership with Cycleurope are being sold in Bulgaria, Denmark, France, Germany, Greece, United States, Japan, Switzerland and Poland.
PUCH Bicycles:
Johann Puch first produced bicycles in 1889 in a small workshop in Graz, Austria. Ten years later he founded his company, "Erste Steiermärkische Fahrradfabrik AG." Puch's company became successful through innovation and quality handicraft, and over time rapidly expanded into the production of motorcycles and mopeds. In 1901 production of gasoline engines was underway, followed by automobiles in 1904. Five years later in 1909 the Puch two-cylinder automobile broke the world high-speed record at 130,4 km/h. Johann Puch retired in 1912, while his company employed about 1,100 workers. The company was annually producing 16,000 bicycles and over 300 motorcycles and cars. Following World War I, in 1928 the company merged with  Austro-Daimler. This company in its turn merged in 1934 with Steyr AG to form Steyr-Daimler-Puch. Like all enterprises of its kind, the Puch production plants had to change to arms production during World War II. After that war in 1949, an assembly cooperation agreement was signed with Fiat. The 1950s to the mid-1970s saw a sharp increase in production of motorcycles, bicycles and mopeds. During this time, Puch produced bicycles for America's Sears and Roebuck stores. Even though Puch was a part of Steyr-Daimler-Puch, it still produced products under its own name. The late 1950s saw strong sales of the Puch 125cc two-stroke single motor-scooters. These machines developed a reputation for reliability and were popular for daily commuting, providing good weather protection and ease of use with an electric starter. In Austria and the Netherlands, Puch mopeds played a big role in the 1960s popular culture. In the late 1980s, the company was being squeezed out by competition. In 1987, massive restructuring of the company led to the end of the production of two-wheelers in Graz. The company's technical know-how was always better than its marketing and commercial success. The Puch motorcycle company was sold to Piaggio, maker of the Vespa, in 1987 and still produces bikes under the name "Puch". Steyr-Puch, assembler of four-wheel drive vehicles and parts, still exists next to the Piaggio division. Puch sold the entire production line of Puch Maxi Plus to Hero Motors when production ended in Austria. It spawned the Hero Puch that sold extremely well in India from 1988 till end of 2003 when production ended.
RALEIGH Bicycles:
Raleigh's history started in 1887, in Raleigh Street, Nottingham. Frank Bowden, a prosperous 38-year-old, bought a bicycle made by Messrs, because his doctor had told him to ride a bike for his health. Bowden was so impressed by his new bicycle he went to Raleigh Street to find the makers. At the time Woodhead, Angois and Ellis were manufacturing three bikes a week. Bowden made them an offer and bought the business outright. Production soon rose and three years later he needed a bigger workshop, which he found in a four-storey building in Russell Street. Bowden changed the company's name to "Raleigh Cycles" to commemorate the original address. In six years Frank Bowden created a business which became the biggest in the world and occupied seven and a half acres in Faraday Road, Nottingham, England. In 1939 Raleigh opened a bicycle factory at 6 Hanover Quay, Dublin, Ireland (a neutral country) and commenced bicycle production there. The Raleigh (Ireland) business expanded and again moved in 1943. The plant produced complete bicycles and Sturmey-Archer hubs, and remained in production until 1976, when the factory burned down.
After World War II, Raleigh became known for its lightweight "Sports Roadster" bicycles. These bikes were considerably lighter and quicker than either the old heavy English utility roadster or the American "balloon-tire" cruiser bikes. In 1946, Raleigh and other English bicycle manufacturers accounted for 95 percent of the bicycles imported into the United States. Raleigh's Sports Roadster, or English Racer bicycles were exported around the world, including the United States. While bicycle production had steadily risen through the mid-1950s, the British market began to decline with the increasing affordability and popularity of the automobile. For much of the postwar era, British bicycle manufacturers had largely competed with each other in the export market. The company continued to increase imports to the U.S. until 1955, when a rate increase in foreign bicycle tariffs caused a shift in imports in favor of bicycles from West Germany and Holland. However, this proved only a temporary setback, and by 1964, Raleigh was again a major selling brand in the U.S. bicycle market.
As a vertically integrated manufacturer in the mid 1960's, TI-Raleigh owned Brooks (one of the oldest saddle makers in the world), Sturmey-Archer (pioneer of 3-speed hubs), and Reynolds (maker of light weight 531 tubing). Carlton, which had been unable to make inroads in the U.S. market after a failed re-branding deal with Huffy Bicycles, found success in the late 1960s by re-casting itself as "Raleigh-Carlton", and using the U.S dealer network to import and distribute bikes. The company later introduced lightweight derailleur-geared road bikes, using Reynolds 531 light weight frame tubing, and was a major supplier of road bikes during the 1970s bike boom in the United States. Raleigh's flagship model, the Raleigh "Competition," also featured Reynolds 531 tubing, quick release hubs and a Brooks saddle. The bicycle weighed just 23 pounds, and became popular as a fast club racer and light touring bicycle. Sales of the Raleigh Lightweights increased through 1973, but fell flat after the bike boom peaked.
In 1979, production of Raleigh 531 butted-tube bicycles reached 10,000 units a year. In 1982, rights to the Raleigh U.S.A. name were purchased by the Huffy Corporation. Under the terms of the agreement, Raleigh of England licensed Huffy to manufacture and distribute Raleigh bicycles in the U.S., and Huffy was given instant access to a nationwide network of bicycle shops. The renamed Raleigh Cycle Company of America sold bikes in the U.S. while the rest of the world, including Canada, received Raleigh of England bikes. At that time, production of Raleigh's better models were shifted to Japan; Bridgestone produced most of these machines. By 1984, all Raleigh's for the American market, were produced in the Far East. At Raleigh of England, the "Carlton" factory and Workshop was closed and a few select employees were transferred to Nottingham. In 1988, Derby International bought Raleigh USA from Huffy Corporation. Today, Raleigh Cycle Company of American parts and frames are mass-produced in China and Taiwan for Derby, then assembled in other plants.
Raleigh had a long association with the cycle sport. Most notable is the TI-Raleigh team of the 1970s and 1980s. In 1980 Joop  Zoetemelk won the Tour de France on a Raleigh bicycle. In the mid 1980's the Raleigh team was co-sponsored by Panasonic. In 1984, riding Raleigh-badged bicycles, Team U.S.A. scored several impressive victories at the Olympic Games in Los Angeles. The company also supplied bicycles to the French Systeme U team in the late 1980s. The company's special products division made race frames, including those used by the Raleigh professional team of the 1970s. Presently Raleigh as a company owns the Diamondback Bicycle brand as well. Over the years, Raleigh has also supported small British teams, including Raleigh Banana in the 1980s. It also sponsored a mountain bike team in the early 1990s.
ROSS Bicycles: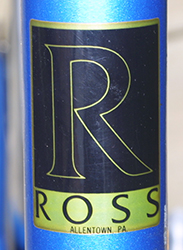 Ross was founded in 1940 as the "Ross Galvanizing Works." It was located in Brooklyn, New York near the Brooklyn Navy Yards. During World War II, Ross had extensive contracts with the U.S. Government to coat (galvanize) the bottom of ships. When the war ended, at the suggestion of Sherwood Ross and his brother in-law Samuel Wilkens the company switched to the manufacturing of wheeled goods including bicycles, tricycles, wheel chairs, lawn mowers and roller skates. They were soon incorporated as the "Chain Bike Corporation" in 1946. Albert Ross was the company President with Sam Wilkens holding down the position of VP and Sales Manager. Ross stood behind their products and offered an impressive written warranty stating their frames, forks and all welded parts to be free from defects in material and workmanship for the life of the bicycle.
In the 1950's the Ross company moved its manufacturing plant to Rockaway Beach in Queens, New York and by the late 50's solely manufactured bikes and trikes as they became the third largest domestic producer of bicycles behind Schwinn and Huffy. Upon Albert Ross' retirement in 1969 the company ownership was turned over in equal shares to Albert's son Sherwood B. Ross and daughter Teddy. A few years later in the early 1970's Ross moved again, this time to a new and larger manufacturing facility in Allentown, Pennsylvania, but they continued to operate the business from the Rockaway Beach office. Meanwhile, former Ross Plant Manager, Willie Ehrlich became the Vice President.
During the two American oil crises of 1973 and 1979 the company worked around the clock in three shifts and turned out over one million bicycles in each of those high-producing years. Ross Bicycles filed for a patent in May of 1977. The patent, issued in 1978 was for their unique fork-end construction with a downwardly facing axle receiver. In 1980, Sherwood Ross bought out his sister and remained the sole company owner. This was also the year Ross' high-end "Signature series" bikes, which featured Cro-Mo tubing and Shimano 600 components, was launched. Tom Kellogg was placed in charge of the new division. The company was re-incorporated in May of 1982 as "Ross Bicycles, Incorporated." Gone was the former "Chain Bike Corporation" as a newly designed Ross head-badge soon appeared on the front of their frames. Ross sued East Coast Cycles and Imports, Inc. for trademark infringement in 1984. The defendant had designed and marketed a Taiwanese import bike called the "Boss Cruiser" which Ross said was a knock-off of, not only of their trademark but their Diamond Cruiser bike, as well. The court did not agree with either assertion and dismissed the case. The lawsuit proved costly as Ross was ordered to pay all court costs and legal fees, including those of the defendant.
Following a motorcycle accident Tom Kellogg left Ross and founded his own company—"Spectrum Cycles." Ross quickly placed Jim Redcay in charge of their Signature division. Kellogg struck again when he lured master frame builder Jeff Duser away from Ross, another hard blow to the company. By this time, Ross, who had manufactured and sold over ten million bicycles, had already been feeling the squeeze from foreign imports. The company was simply unable to compete with bicycles from the Far East, manufactured with very cheap labor. For a short time Ross began to use cheaper components on its lower-end products. Finally, it tried to stay solvent by shifting its bicycle manufacturing to leased factories in Taiwan (Ross Import Division) and using the Allentown (PA.) facility to fulfill government contracts, for ammo boxes. However this soon came to a tragic end. Sherwood Ross was reportedly accustomed to a lavish lifestyle and decided not to make the restrictive budget management decisions that might have kept the company afloat a bit longer. By the end of 1987, Ross ordered a halt to all bicycle manufacturing and in 1989 the company went bankrupt. The name "Ross" was eventually purchased out of Bankruptcy Court by Rand Cycle of Farmingdale, New York. As part of the name purchase agreement, Sherwood Ross was employed by Rand as a consultant. But that too ended 5 years later. Rand never sunk enough money into marketing the Ross name and although they still own it, they are not actively pursuing Ross sales.
ROYCE UNION Bicycles: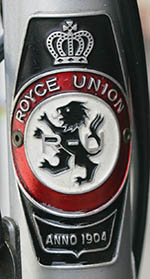 SCHWINN Bicycles: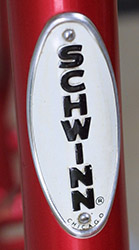 The Schwinn Bicycle Company was founded by Ignaz Schwinn. The Chicago, Illinois, based company grew to become the dominant manufacturer of American bicycles through most of the 20th century. Ignaz Schwinn was born in Germany in 1860, and immigrated to the United States in 1891. In 1895, with the financial backing of fellow German-American Adolph Arnold, he started the "Arnold, Schwinn Bicycle Company."
At the close of the 1920s, the stock market crash decimated the American motorcycle industry, taking Excelsior-Henderson with it. Arnold, Schwinn, and Co. was also on the verge of bankruptcy. Ignaz' son, Frank W. "F.W." Schwinn, took over day-to-day operations at Schwinn. Putting all company efforts towards bicycles, he succeeded in developing a low-cost model that brought Schwinn recognition as an innovative company, as well as a product that would continue to sell during the inevitable downturns in business cycles. After traveling to Europe to get ideas, F.W. Schwinn returned to Chicago (IL.) and in 1933 introduced the Schwinn Motorbike, actually a youth's bicycle designed to imitate a motorcycle. F.W. Schwinn persuaded American Rubber Co. to make 2.125-inch wide balloon bicycle tires, while adding streamlined fenders, an imitation 'gas tank', a streamlined, chrome-plated headlight, and a push-button bell. The bicycle would eventually come to be known as a "paperboy" bike or cruiser, and soon became an industry standard as other makers rushed to produce imitations. Frank W. Schwinn officially introduced the "Paramount" series in 1938. Developed from experienced gained in racing, Schwinn established Paramount as their answer to high-end, professional competitive bicycles. Paramount utilized high-strength steel chromoly alloy tubing and expensive brass lug-brazed construction. 1948 brought about big changes for Schwinn bicycles. With the exception of B.F. Goodrich Bicycles, it was the final year Schwinn would manufacture bikes for other companies to label. The company had finally gained enough clout to walk away from department stores and seek quality bicycle shops to retail their popular units. 1948 also saw the death of Ignaz Schwinn. The 88 year old company founder passed away on August 31, of a stroke. Complete ownership of Schwinn now fell rested in the hands of the founders firstborn son, Frank W. "F.W." Schwinn.
In 1952, F.W. Schwinn tasked a new company team to plan future business strategy. During this period, bicycle sales enjoyed relatively slow growth, with the bulk of sales going to youth models. A bicycle boom soon followed with annual U.S. sales by all bike manufacturers briefly topping the one million mark. By 1960, annual sales had reached just 4.4 million. Nevertheless, Schwinn's share of the market was increasing, and would reach in excess of one million bicycles per year by the end of the decade. Helping the company advance was the introduction of the first Schwinn road bikes. The new (in 1960) eight speed "Varsity" and ten speed "Continental's" debuted with great success, and their production numbers quickly grew.
During the 1960s, Schwinn aggressively campaigned to retain and expand its dominance of the child and youth bicycle markets. The company advertised heavily on television, and was an early sponsor (from 1958) of the children's television programs. Schwinns' first appeared on the "Captain Kangaroo Show" in 1958, and each week Mr. Green Jeans would bring out a featured model. By 1963 a poll showed two-thirds of Schwinn dealers could directly trace sales to the Captain Kangaroo Show. In one example of the effectiveness of the sponsorship, on one TV episode viewers were told to submit post cards for a chance to win a new bike—Schwinn promptly received over 300,000 post cards. To put this in perspective, a full year of advertising during the same period in Dell comic books only generated 35,000 responses. As these children matured, it was believed they would ask for Schwinn bicycles from their parents. 1960 was a special year for Schwinn as they introduced their first consumer road bikes. The 8- speed "Varsity" and the up-scale 10- speed "Continental" quickly made a name for themselves and established a customer following that would not soon disappear.
In 1962, Schwinn's designer Al Fritz heard about a new youth trend centered in California for retrofitting bicycles with drag-racing motorcycle accoutrements, including high-rise, "ape hanger" handlebars and low-rider banana seats. Inspired, Fritz designed the first such mass-production bike for the youth market as Project J-38. Shortly thereafter 1963, the result was introduced to the public as the Schwinn "Stingray." For a mass-production bike, the new model was a revelation. Sales were initially slow, as many parents desiring a bicycle for their children did not find the Stingray appealing in the least. However, after a few appeared on America's streets and neighborhoods, many youth riders would accept nothing else, and sales took off. By 1965, a host of American and foreign manufacturers were offering their own version of popular Stingray. As the Stingray found its mark in the bicycle business, 69 year old Frank W. Schwinn passed away from prostate cancer on April 19, 1963. Taking over as the third president of Arnold, Schwinn & Company was Frank Schwinn, Jr., or Frankie V as they called him. By the mid-1960s Frankie V. streamlined the Schwinn business by dropping "Arnold" from the company's name. 1968 saw Schwinn's annual bicycle sales hitting the 1 million mark.
The mini-boom of the 1960s accelerated into 1970, with U.S. bicycle sales doubling over the next two years. It seemed everyone wanted a new bike and bicycles actually outsold the automobile for the first and last time. Nearly 7 million bicycles were sold across the U.S. in 1970. Much of the growth was in lighter weight European and Asian imports such as the British Raleigh, the French Peugeot and the Italian Bianchi. 1970 marked Schwinn's 75th Anniversary and saw the introduction of two, new popular models; the "Suburban" and the "Heavy Duti." The full-fendered Suburban came in 3, 5 and 10 speed models and featured tall 27 inch steel wheels mounted with narrow road bike tires. Aimed at the adult market, the Suburban found quick sales success and remained in the Schwinn line-up for many years. In fact, the Suburban utilized the same frame as the Varsity road bike. By contrast the Heavy Duti model was an ultra-strong beach cruiser bicycle with large diameter spokes, bigger hubs and a coaster brake. The 45 pound bike was designed for durability and targeted at commercial users including the heavy loads needed for newspaper delivery. In 1970 Schwinn also changed the location of their frame serial numbers from the stampings on the rear dropout to the head tube just above the forks. Schwinn sales were skyrocketing as the company sold 1.2 million bicycles in 1971. Production numbers expanded again in 1972 as Schwinn was now producing 6,000 bikes every single day—and the majority of them were already sold. While everyone's profits soared, Schwinn went on to record sales of over 1.5 million bikes in 1974, but their production numbers dropped greatly in 1975 to 900,000 units.
With their aging product line, Schwinn failed to dominate the huge sport bike boom of 1971 to 1975, which saw millions of 10-speed bicycles sold to new cyclists. Schwinn did allow some dealers to sell imported road racing bikes, and eventually put their own label on high-quality Japanese-made (Panasonic) sport and touring bicycles. Though these met initial dealer resistance as "imports" and were not included in the Schwinn consumer catalog, it was soon realized that the Panasonic Schwinn sport and touring bikes were fully the equal of the American-made versions in quality and performance. Schwinn's standard road bike model from Panasonic was the "World Traveller," which had a high-quality lugged steel frame and Shimano components. Schwinn also marketed a top-shelf touring model from Panasonic, the "World Voyager," a serious challenge to the Paramount series at half the price. Schwinn's outdated Chicago factories, and their corporate thinking as well, was wedded to heavy, steel, welded frames. But younger buyers were becoming more interested in lighter frames composed of new alloys. For a time, in the early 1970s, Schwinn offered a series of lightweight models including the fillet-brazed "Superior," the "Sports Tourer" and the "Super Sport." For many years Schwinn offered the "Paramount" as their top-of-the-line from the American company. The problem was, Paramount's carried a high price for those who wanted the very best, so they were sold in very small numbers. Schwinn did a poor job of marketing their fillet-built bikes and ended up missing out on the lightweight craze. Schwinn also largely failed to capitalize on a new bike trend: BMX racing. After first claiming it to be a "dangerous sport," management soon changed their tune—but too late, when they introduced the "Predator," their first competitive step into the modern BMX market. A latecomer, the Predator took just eight percent of the BMX market. While Schwinn's "Scrambler" evolved into a BMX design in the late 1970s, it was heavier than BMX designs from other manufacturers.
Company President Frankie V. Schwinn suffered a heart attack in 1974. A few years later in 1978 Edward "Ed" R. Schwinn, Jr., the grandson of the company's founder (Ignaz Schwinn) would become the new president of Schwinn. In the meantime Ed was slowly taking over power from Frankie V. Worker dissatisfaction in Chicago, seldom a problem in the early years, grew with steep increases in inflation. With Ed. Schwinn Jr., as their new president things were about to further change. He favored slick new managers with M.B.A.'s over ex-mechanics, alienating the seasoned management team he had inherited from Frankie V. These problems were exacerbated by the inefficiency of producing modern bicycles in the 80-year-old Chicago factory. Still, Schwinn managed to produce and sell 900,000 bicycles in 1980—some 15 percent of the bike market. That same year the Schwinn workforce unionized when factory workers voted to affiliate with the United Auto Workers (UAW). Plant assembly employees immediately began a campaign for higher pay, and the company suffered a series of labor troubles. Before the end of 1980 Schwinn's local union 2153 went on strike. Quick thinking management had stockpiled bikes after unionization and immediately stepped up foreign production when their workforce walked out. The strike ended in four months with some modest gains for the workers, but a clear shift in strategy for Schwinn. The new direction was clear when Schwinn called back only 65 percent of the strikers. However, stiff competition from lower-cost competition in Asia resulted instead in declining bicycle sales and eventual layoffs. In 1979 the company finally closed their "hand built" bicycle shop and with it's closure came a pause in production of the high-end Paramount. Schwinn resumed manufacturing of their Paramount in 1981, but in a new location; Waterford, Wisconsin.
By the middle of the year Schwinn decided to move operations from Chicago, Illinois to Greenville, Mississippi. Fortunately for Schwinn, Mississippi was a state much less friendly to unions and this appeared the sole criteria for choosing Greenville. But skilled bicycle labor was scarce in Greenville and it took months for parts built in Asia to reach the new American plant. The new location was also 75 miles from the nearest interstate. However the new Greenville factory, unlike the Chicago facility, could produce chrome-moly frames. Still, Schwinn executives in Chicago, didn't want to relocate to Greenville. Quality control at Greenville was less than impressive, and the new plant was bound with problems then bike dealers began to cancel orders. The new factory never worked out its issues and as a result never turned a profit either. Unfortunately, the Greenville factory lost money every single year and Schwinn saw a downward spiral as profits turned quickly to large losses. Forced to tighten its operations the company closed the Mississippi manufacturing plant, then in 1982 shut-down the Chicago factory too—nearly a century of American manufacturing came to an abrupt end. And that closure also ended production on many great Schwinn models. A third of Schwinn's manufacturing went to Murray Ohio at their Nashville, Tennessee factory. Murray could not produce chrome-moly frames and instead they turned out mountain bikes and antiquated road bikes that nobody wanted to purchase.
The end seemed nearly in site in 1983—Schwinn had fell into a massive $60 million debt since the end of the bicycle boom years and over production after unionization in 1980. Their inventories were building and interest rates were quickly tumbling down on the struggling company. Three years of losses had cut deep with Schwinn's net worth dropping from $43.8 million in 1980, to less than $3 million in 1983. With the Chicago factory gone and the Greenville plant not pulling its own weight, Schwinn's lenders were getting nervous. The sad fact was Schwinn had little collateral and a huge liability—the company was now facing bankruptcy. Weeks of negotiating resulted in a deal that listed the Schwinn name as a significant asset the company could continue to borrow enough to purchase materials, parts, and bicycles. For the time being, things seemed to improve. Soon, creditors, including those who had financed the ill-advised re-location to Greenville, were impatient. Schwinn managed to stave off bankruptcy for a few years with some clever maneuvering. Even more effectively, the Chicago based company began to import bicycles from Taiwan as well as Japan. In Taiwan they dealt with Giant Bicycles, who produced their "Le Tour," "World Tourist" and "World" among the more popular lugged frame models. These foreign built bikes were affixed with a "Schwinn / Chicago" badge a misleading label. Their corporate office remained in Chicago, but the bicycles were not manufactured in the USA. Gradually increasing total imports to over half a million bicycles a year, by 1986 Schwinn was outsourcing 80 percent of its production to Giant in Taiwan. In 1987, fearful of the potential competitor they had created, Schwinn, intending to protect themselves from a supplier that had grown much too large and as a result struck a deal with China Bicycles. Schwinn purchased a third of that company and promised to divert most of its manufacturing away from Giant. As China Bicycles slowly increased production, Schwinn discovered they could not meet their demand or quality standards. Never the less, in the late 1980s Schwinn sales managed to increase to the one million mark, and the company finally turned a profit again. Schwinn now negotiated a better deal with the China Bicycle Company. They also established company-operated shops, which were at first successful but alienated the independent retailers whose business they threatened. This led to further inroads by both domestic and foreign competitors.
It was January 18, 1988 when Frank V. Schwinn, unexpectedly died at his Chicago home, he was 67 years old. At the time of his death Frank was the company chairman and chief executive officer. Edward R. Schwinn, Jr. was now the sole owner and CEO of Schwinn Bicycles. Late 1992 found Schwinn Bicycles once again in deep financial troubles. Until 1992 the precariousness of the company's condition remained largely hidden. The first unmistakable sign that the problems might be spinning out of control came in the spring, when word leaked of an unsuccessful attempt to sell a controlling stake to outside investors. In November, Schwinn laid off half its work force of 320 people nationwide, including 60 of the 120 employees at its Chicago (IL.) headquarters. Court papers suggest that without new financing, Schwinn would have to abandon half its dealers. In January of 1993 Edward R. Schwinn Jr., had been working for several months to keep his struggling bicycle company afloat. Right up until Christmas of 1992, Ed Schwinn expressed confidence that his family-owned company could find a way to remain independent and to ensure that he wouldn't be the last of his clan at its head. "I don't think it necessarily will be sold," he said. But his Christmas dreams faded quickly. On New Year's Eve, Schwinn Bicycle Co., agreed to be acquired by the Zell-Chilmark Fund, a Chicago based investment partnership that specializes in acquiring financially strapped business, along with Scott USA, a company in Sun Valley, Idaho, that manufactures ski equipment and bicycles. Schwinn Bicycles had gone into bankruptcy, sadly just two years short of their company centennial. Zell moved operations to Boulder, Colorado, where the Schwinn name continued to be stamped on a varied line of products. Later that same year (1993) Richard Schwinn, great-grandson of Ignaz Schwinn, with business partner Marc Muller, purchased the former Schwinn Paramount plant in Waterford, Wisconsin. They founded Waterford Precision Cycles. Still in business today (2017) Waterford produces high-end, custom, hand-built, steel-alloy frame bicycles, that range in price from about $2,500 to $8,500.
On September 11, 2001, the Schwinn Company, its assets, and the rights to the now-famous brand name, together with that of the GT Bicycle Company, was purchased at a bankruptcy auction by Pacific Cycle, a company previously known for mass-market brands. Three years later in 2004 Pacific Cycle was purchased by Dorel Industries. Pacific and Dorel produced a series of low-cost bicycles built in Taiwan and the People's Republic of China. Low-end Schwinn branded bicycles are now being sold in discount stores such as Wal-Mart, K-Mart and even Costco. But the higher quality Schwinn bicycles, are still being sold exclusively at specialty bicycle shops.
More about the Schwinn bicycles built in Chicago, IL.:
Schwinn bicycles built in Chicago were perhaps the strongest bikes ever produced. From 1938 to 1980, Schwinn Bicycles of Chicago had manufactured a unique but little-known line of specially constructed lightweight bicycles: The fillet-brazed chrome-molybdenum models, their main-stream bike frame. These fillet-brazed CrMo models were excellent with a ride and handling, unseen in other bicycles of the day. With the exception of their "Super Sport," "Sports Tourer," and "Superior" models, Schwinn frames were not brazed as most believe, they were instead welded. Schwinn utilized a unique technology in the manufacturing of their bicycle head tubes. The head tubes and the tapered areas that lead to the frame's top tube and down tube was produced from two, special electro-forge processes. Welded together down the frame centerline, they were then hand ground to a smooth seamless appearance, only found on an American built Schwinn—the process was truly one of a kind.
Unlike the other American made bicycles, Schwinn manufactured most all of their own parts. Their steel wheels were built in the Chicago factory and stamped "Schwinn Tublular Rim." They were amongst the strongest ever made. Parts stamped with the "Schwinn" name were manufactured by Schwinn, in their own American factory. Items stamped "Schwinn Approved," such as seats and grips, were produced by outside venders, to Schwinn's strict specifications. All new Schwinn bicycles were equipped with tires carrying the company's name. With the exception of the Schwinn bikes sold at discount department stores, to this day a new Schwinn still has tires with their name imprinted on the side wall. Many of the bikes they manufactured in Chicago carried unique tire sizes. While the 27 X 1 1/4 and 26 X 2.125 sizes found on a new Schwinn is not unusual, when you get into the popular and narrow 26 inch wheels, you'll soon find they are unique to this American made bike. Their 26 x 1 3/8 (S-6) is not interchangeable with the run-of-the-mill 26 X 1 3/8 inch tires found on Huffy, Murray, Ross and most others. Likewise, the Schwinn 26 X 1 3/4 inch tires are earmarked solely for a Schwinn bicycle. Whatever you do, don't make the assumption a 26 X 1.75 is an interchangeable tire with the Schwinn 26 X 1 3/4. Today, new tires manufactured to properly fit the unique Schwinn wheels, draw a premium price and often not found on the shelf of many bicycle shops. However, they can still be located or ordered.
To this day, Schwinn does not sell nor offer new, after-market parts for the high-end bicycles they produce. If you own a Schwinn bike and you wish to replace tires, seats, grips, or even a chain guard, your best bet is to search for used parts. The factory OEM parts are not offered by Schwinn. Fortunately there are other bicycle company's that sell items that will fit perfectly on your Schwinn, including the above mentioned tires, unique to some of these bikes. However they will not carry the "Schwinn" or "Schwinn Approved" name.
STURDEE Bicycles: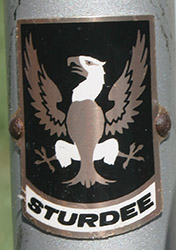 Sturdee Bicycles were manufactured in Japan between 1968 and 1983. They were primarily sold at American auto parts stores and other retailers between those years. While Sturdee Bicycles are no longer in business, they utilized good quality Japanese components for their pricing. Not a high-end bicycle nor extremely light-weight, they are still considered a good quality old-school bicycle. Considerable better than many American make bikes of their time such as Huff and Murray bicycles, adult model Sturdee bikes are becoming extremely difficult to find.
TREK Bicycles: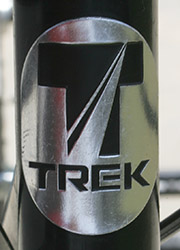 TORKER Bicycles:
The name "Torker" was created by Johnson Engineering of Fullerton, California, in 1977, as it was used for a BMX bicycle frame. Sponsored by Torker Bicycles, young BMX rider Bob Haro produced the first "Haro" bicycles under the Torker name. But in 1982, Torker rejected Haro when he introduced his own line of BMX racing pants. Before the year was out, the Torker Bicycle Company went bankrupt. Torker was quickly purchased by "Seattle Bike Supply" based in Kent, Washington. Meanwhile, in 1993, Bob Haro founded his own company, "Haro Design, Inc.," now the "Haro Bicycle Corporation." As the Torker product line expanded to include beach cruisers, tandem bikes and even unicycles, "Readers Digest" nominated Torker unicycles as "America's 100 Best" for 2006. "Seattle Magazine," in December of 2006 awarded Torker Bicycles "Best of 2006."
UNIVEGA Bicycles: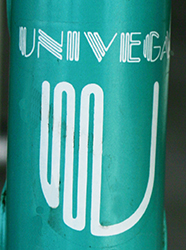 Univega bicycles was created by Ben Lawee. Lawee was born in Baghdad, Iraq, in 1926. At the young age of 19, Lawee emigrated to the United States and attended Columbia University where he took business classes. Upon graduation Ben became a sales representative for George Joannou Cycle Company. In 1959 Lawee purchased Jones Bicycles and quickly expanded the company from a single store into a multi-store chain. In 1965 he sold the growing retail chain and began importing bicycles from Bianchi and Legnano. In addition he became the U.S. distributor for Raleigh and Motobecane bicycles.
Operating as Lawee Inc, Ben Lawee created "Univega Bicycles" during the bicycle boom of the 1970s. Originally Univega bicycles were manufactured in Italy by Italvega and subsequently in Japan by Miyata. Marketing his new Univega's with excellent taglines such as; "Discover the Difference" and "Ride it your way" Lawee found quick sales success. With the introduction of mountain bikes in the 1980s Univega launched their new Alpina series. By now Univega was competing with all of the major bicycle manufactures from both the United States and Europe. Eventually in 1996 Ben Lawee sold the Univega brand to Raleigh bicycles and retired from the bicycle industry. The following year (1997) Derby International, Raleigh's parent company absorbed both Nishiki and Univega. The Univega brand name and their bicycles are no longer produced. The company founder, Ben Lawee died on November 8, 2002.
WESTERN FLYER Bicycles: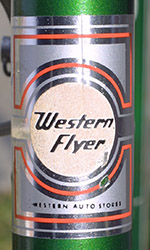 Western Auto Supply Company was a chain of automotive parts stores founded in 1909 by George Pepperdine. Pepperdine, who later founded Pepperdine University, originally started Western Auto as a mail order business for replacement auto parts. By 1921 the rapidly growing business opened their first retail store and soon included bicycles in their inventory. At their high-point, there were over 1,200 Western Auto retail stores nationwide. Western Auto became known for their "Western Flyer" bikes, "Performance Radial GT" tire brands and "Wizard" tools. By the end of the 1950s Western Auto was very much like a Sears store, even equipped with a catalog ordering center. By the mid-1960s, sales of auto parts comprised only a small percentage of the company's retail sales and had all but disappeared by the 1970s. Over the years, the "Western Flyer" bicycle was produced by several different bike manufactures, including; Huffy and Murray. These bicycles were of good quality, and had excellent pricing, bringing the company brisk sales. Although built by other companies, all carried the proud name "Western Flyer."
In the early 1980s, Western Auto was feeling the strangulation of the small retail stores by growth of companies such as Wal-Mart. By this time their Western Flyer bicycles were no more. In 1987, Sears Roebuck purchased Western Auto and made an effort to build the business into an outlet store for Craftsman and DieHard products. By the beginning of 1997, fewer than 850 Western Auto stores remained. In 1998, Sear sold what remained of Western Auto to Advanced Auto Parts of Roanoke, VA. Now only a handful of Western Auto associate stores were still in business. The end came in 2003, when Advanced Auto Parts terminated the Western Auto associate store operations. In the true independent spirit of the associates, there are still Western Auto stores in a handful of smaller cities around the United States. Advance Auto Parts agreed to allow stores who acted within company limitations to continue to use the "Western Auto" name. The Western Auto name is still used in Puerto Rico, where it is the largest such chain, even though the Western Auto name is being phased out store-by-store into Advance stores.
WORKMAN Bicycles:
AMERICAN BICYCLES ARE A THING OF THE PAST:
The big picture is pretty clear: around 98 percent of the new bicycles sold in the United States are produced in China or Taiwan by just a handful of manufacturers. Many bicycle companies use Chinese manufacturers to build their carbon frames—even their high-end racing frames. Next, Nirve, Electra, Huffy, Torker, Giant, Pacific, Mongoose, GT, Schwinn and now even Cannondale, along with countless other bicycles are no longer or never were manufactured in the United States. The popular and affordable mass-market American made bikes are no more. Nowadays just a ever-shrinking handful of custom hand made frame builders are left in the United States.
Schwinn stopped producing American made bikes in 1982, went to Asia before they filed for bankruptcy in 1993. Now owned by Dorel Industries, all Schwinn's are produced in China.
Ross Bicycles stopped American production in 1987 and went bankrupt in 1989.
Huffy moved production from the U.S. to China in the late 1990s. And today, all are produced in that Asian country.
Murray Bicycles halted U.S. bicycle production in 1999 and has since gone bankrupt.
Cannondale announced in April 2009 they would stop production of bicycles in the US and turn to Taiwan for new bike production.
Where do I turn for an American made bicycle?
Sadly, you'll have to search for a good used bike and that is becoming increasingly difficult. Many suffer from years of abuse and are in poor condition, needing some level of restoration. Those sold by a private party often look nice but will need some much-needed and perhaps unseen maintenance. Tires, tubes, seats and grips are just some of the major issues. Check for bent or misaligned wheels, loose or even missing spokes, damaged, non-functioning or even broken cables, missing fenders and lost chain guards. Some of those items will surely never be found. Mis-matched wheels is also common. Whatever you choose, avoid places like K-Mart, or Wal-Mart, who sell the lowest quality bicycles money can buy—hence their attractive low prices. All of these new discount bikes are assembled by employees with little or no bicycle building experience. You get what you pay for. If it appears incredibly cheap, there is a reason.